Following recommended piston break-in protocol, we go on a short, lively ride first thing in the morning. Let the engine cool and then put miles on around town running city errands.
Deciding Baylor needs a bath, I'm on a mission to find a self-serve dog bath. Walk into a pet superstore and get referred to the one across town. Pulling open the heavy door I'm jarred by the echoing sounds of children running amok, puppies yapping hopefully for adoption, unruly dogs failing obedience school. I quickly remember it's the weekend. Experience the feeling I get upon entering a festival or children's museum- 10 seconds of, ooh this is fun, followed almost immediately by a desperate desire to escape.
But we've come this far, so I go in search of the bath. Find out it's only available on weekdays and turn to make a run for the exit. Baylor eyes the woman handing out snacks, looks at me hopefully. Alright, can't pass up a free treat. The sample lady doesn't stand a chance. Baylor bores his adoring hungry-eyes straight into her soul until she fills an entire bag with every type of sample available. I shake my head as he skips out the door with a full belly and a grimy coat.
Miles logged, I return to the maintenance driveway to change out the oil before hitting the open road. Feel rather accomplished as I complete all the steps – alone in record time. Double-check everything and put all my tools away. Pausing, I take a moment to rearrange the tool roll. Make room for the new little ratchet set I've been given. It was an offhand gift, but it means a lot to me. I now know what to do with these tools, know when and where to use them. I've graduated to a new level of novice mechanic.
Plus they're adorably small. And unbeknownst to most, I have a strong affection for tiny things. My practical side prevents me from buying them, but many a mini spatula and ridiculously small frying pan have been ogled and hugged. This set, though, is both miniature and useful. The epitome of awesome.
Rufio officially checked out of the hospital, bike repacked, we ride off into the sunset. Literally.
Healthy, happy, together.
54 days down. Many to come.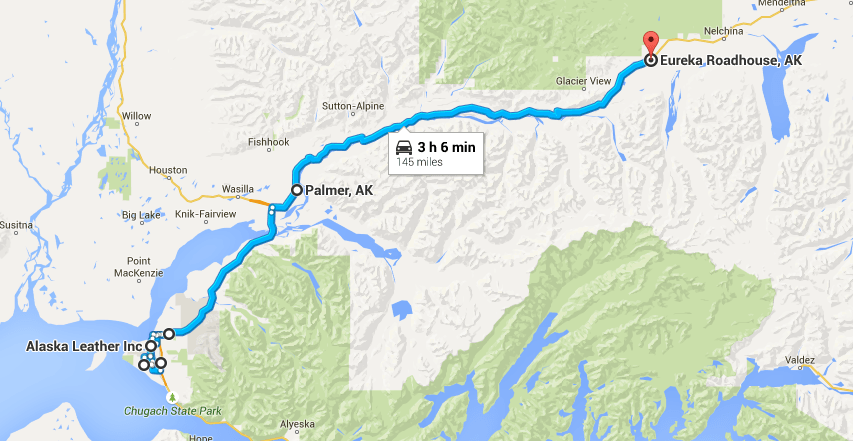 Get Bonus Stories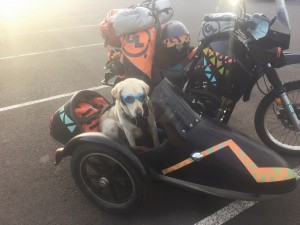 Each week we'll send you behind the scenes stories & pics from Operation Moto Dog.
Sign up below. –>
---