Load Up Treats – Baylor loves, and I mean loves, a good treat. Luckily I discovered this early on and have used it for the past 11 years in training him to be the ultimate copilot. These made in Colorado treats from Buckley are tasty (or so Baylor says) and stand up well to being stuck in pockets and nooks and crannies on the motorcycle. Baylor gets one every single time he hops into the sidecar.
Load Up Harness – Originally meant for use as car seatbelt (see our review here>>) I re-purposed it into the perfect sidecar harness. More than anything it was important part of Baylor's training. With it on he knows he can't exit the sidecar until I give him the okay command.
Doggles – I seriously did not think Baylor would wear goggles, but much to my great surprise he was happy with them from the very beginning.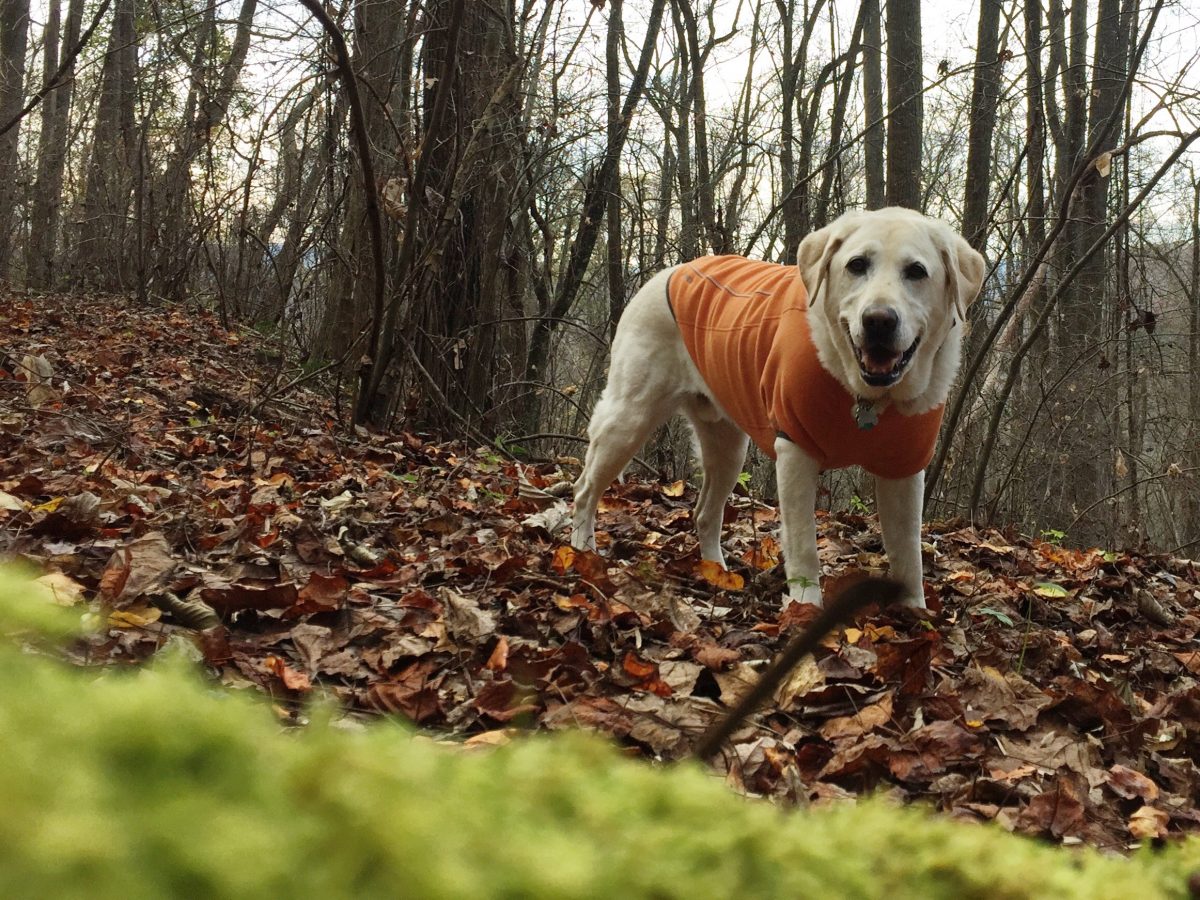 Bright Orange Dog Fleece – I especially love this during hunting seasons and very cold riding days. It's super soft and cozy and Baylor can happily wear it all day.
Dog Food Carrier – Food for Baylor was one of the biggest challenges on the road. Traveling through off-the-beaten-path locales usually meant there wasn't anywhere to get high-quality dog food and traveling by motorcycle meant limited space. Luckily, I have a mom who adores Baylor and was happy to ship food to random places all across North America. This bag kept the food fresh and has a pour spout for convenient delivery.
Cycle Dog Stuffie – We usually had one tennis ball and one stuffed toy with us in the sidecar. This one was by far Baylor's favorite. After more than 400 days it's in pretty sad shape now, but he still loves it and plays with it every day.
Ruffwear Sleeping Bag – I personally was thrilled when we got this, because it meant I could finally stay warm at night. Up until getting Baylor his own sleeping bag I was trying to wrap him up with me, which invariably meant he ended up toasty in my sleeping bag while I laid next to him shivering. Now we both have our own and can stay cozy all night long. Plus this sleeping bag is super portable and makes for a great bed when we're working at a coffee shop patio.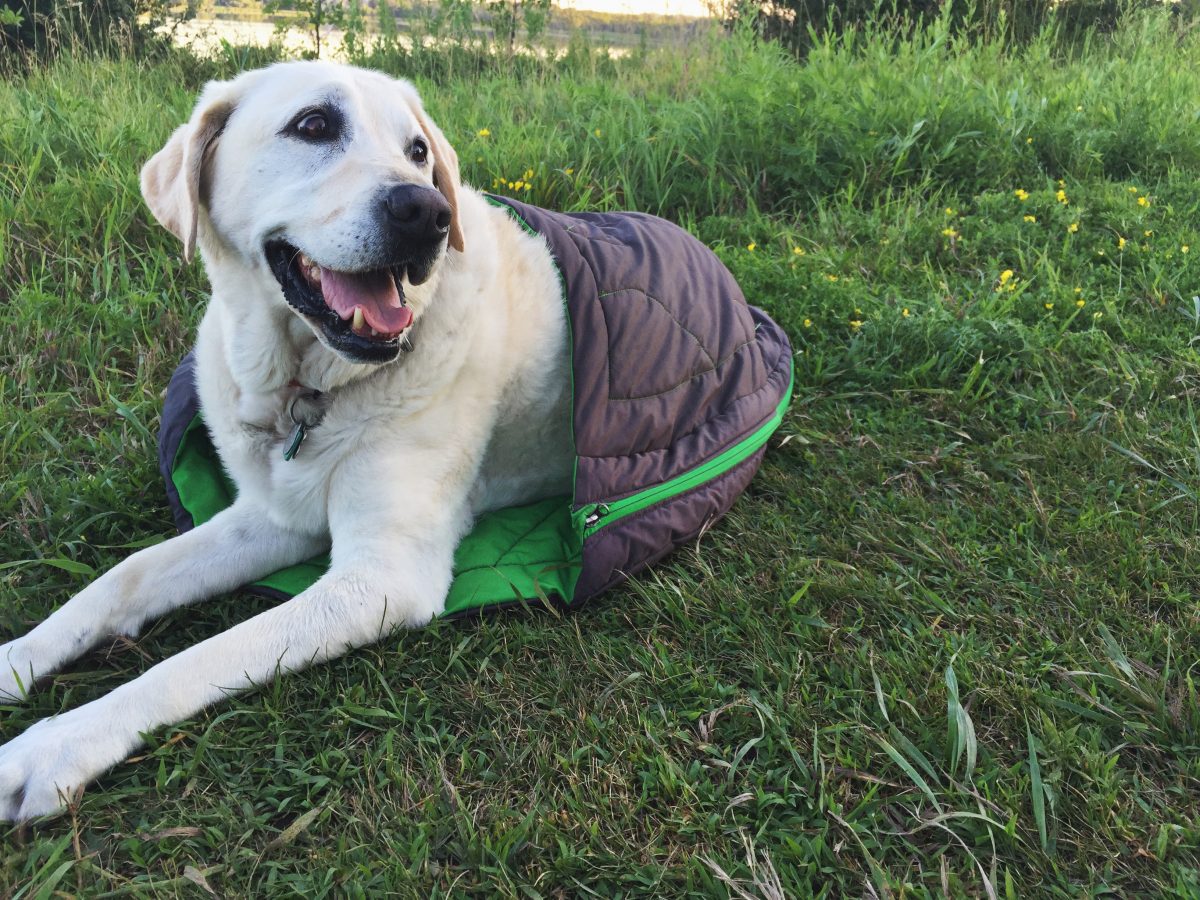 As GearJunkies we're always on the lookout for new things to test. If you know of a product we should test please let me know. And stay tuned for more gear lists, including camping and motorcycle gear.
And to learn more about the adorable and hilarious Baylor the Dog go here.