Writing anything less than happy feels difficult. Writing nothing leaves me stranded in a place of swirling, isolated sadness. I'm not sure how to begin or even end. I lack the right words, can't seem to find the ideal sentences, but sometimes all we can do is make an effort, give it our best shot. So instead of trying to find the perfection I'll simply do what I've always done, the only thing I know to do really. I'll tell the story.

December 29, 2016
Heading towards the river I look back. Watch as Baylor follows slowly. Frowning I turn around. Stare down at the muddy path, look up at the hight canyon wall. Take an unsteady breath. And another. I can't deny it any longer. My best friend is getting old.
It seems like it happened in a blink of an eye. Though in reality there had been signs for months. A slowing down and lack of appetite, tired hips and sore muscles. Most crushingly of all, he'd slowly been losing enjoyment of his favorite things. The bad days were beginning to outweigh good days. I'd been doing everything I could to make things better. Somehow believing orthopedic dog beds, high-end supplements, and homemade meals could prevent the inevitable. But that's not how time works. Age sneaks up on us whether we want it to or not.
Dipping a toe into the cold water, I watch as Baylor meanders along the river bank. Lowering his head, he slurps and slurps. Happily fills his belly with wild, river water. Walking over to me, he wipes his mouth on my pants. Looks up at me with a mischievous grin I haven't seen enough of lately.
Crouching down, I wrap my arms around him. Loudly kiss his head, "I love you Bay."
Leaning back, I look into his tired eyes. Stroke his ears and blink back tears. "Here's the thing Bay. I know you'd follow me anywhere, do anything to be at my side, and I cherish that to no end. But I want you to know that I'll be okay. Whenever you need to go, you can. I don't want you to suffer or hang on because of me. I love you and I want what's best for you. Don't worry about me, just do what you need to do."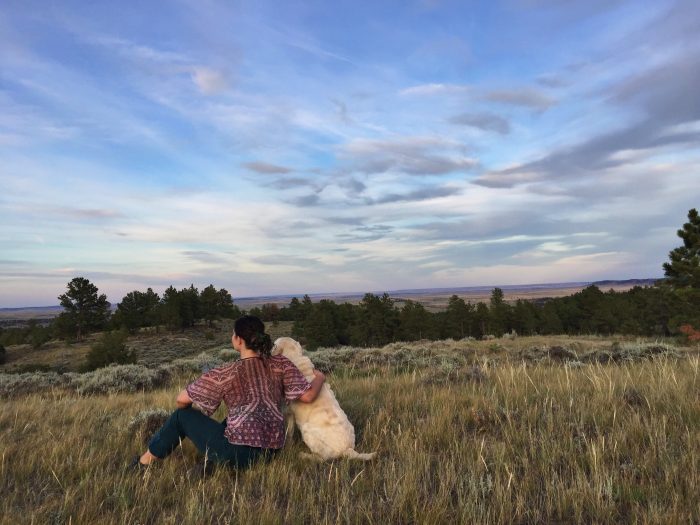 March 2005
I'd always wanted a dog. Not just any dog would do, though. Maybe it was all those times watching Old Yeller as a kid, but I had a vision. Of a furry best friend. Of a Labrador sidekick who would go everywhere with me. An adventure buddy and life-living comrade. Which is how I found myself standing in a strangers home. Between work and university classes, it didn't really make sense to get a puppy, but I couldn't wait any longer.
Listening as the woman talked excitedly about how this was the first litter they'd ever had, bred simply because they so adored their momma dog, I felt nervously optimistic. Looking into the laundry room dog den, my heart melted at the site of so much adorable.
As she opened the gate, a flood of puppies poured out. Downy balls of black and white rushed by. Swarmed around, made a beeline for the next great thing. Giggling, I watched with wide eyes. Looking down I locked eyes with a darling fluffy-white pup. Despite the commotion he just sat at my feet, staring up adoringly with sleepy brown eyes. And I knew. This was my friend. This was Baylor the Dog.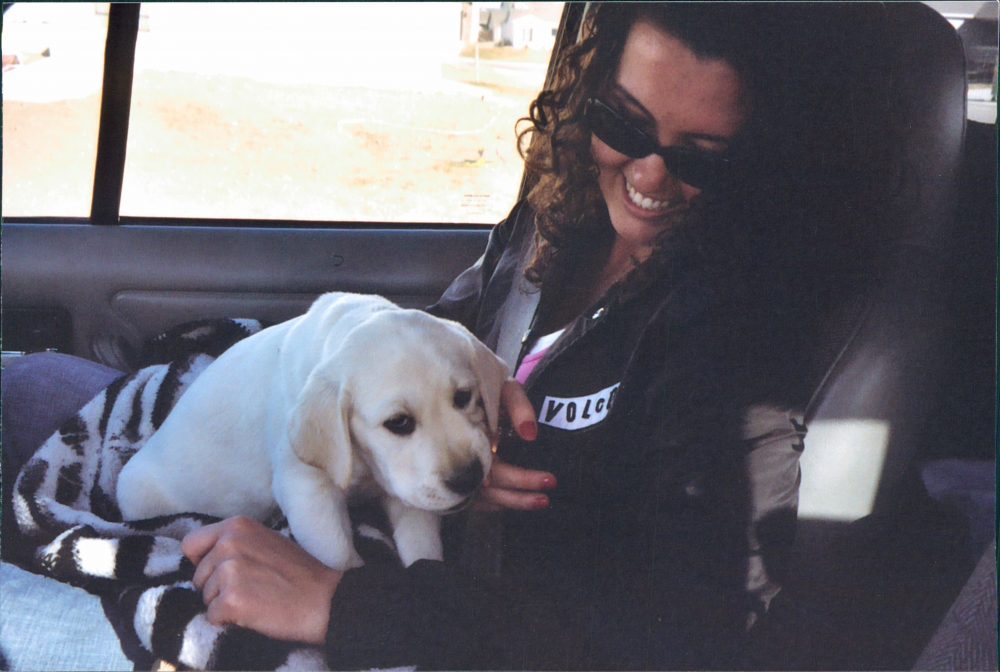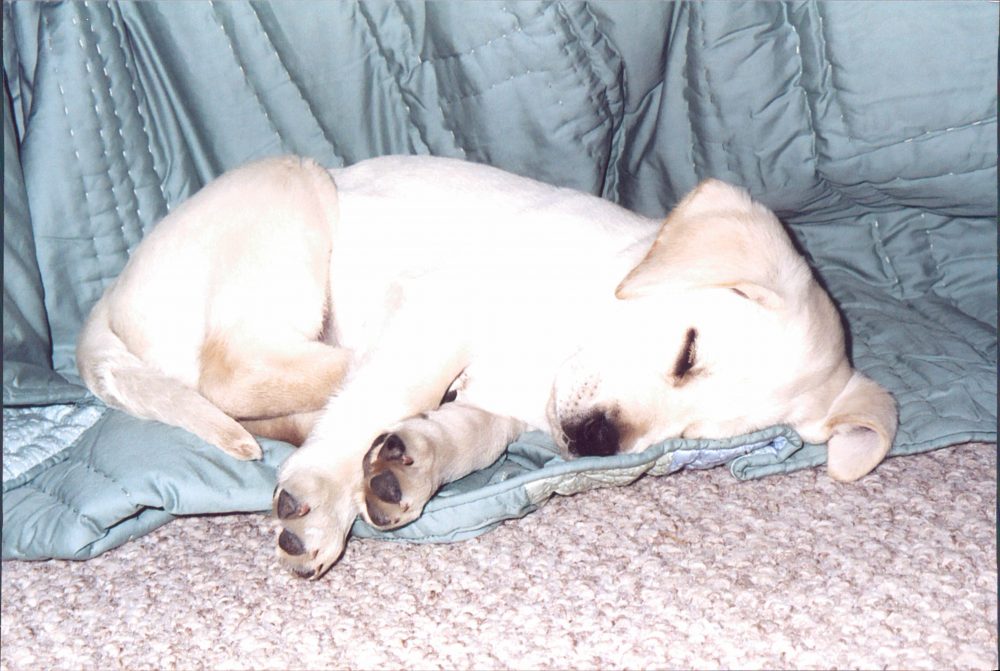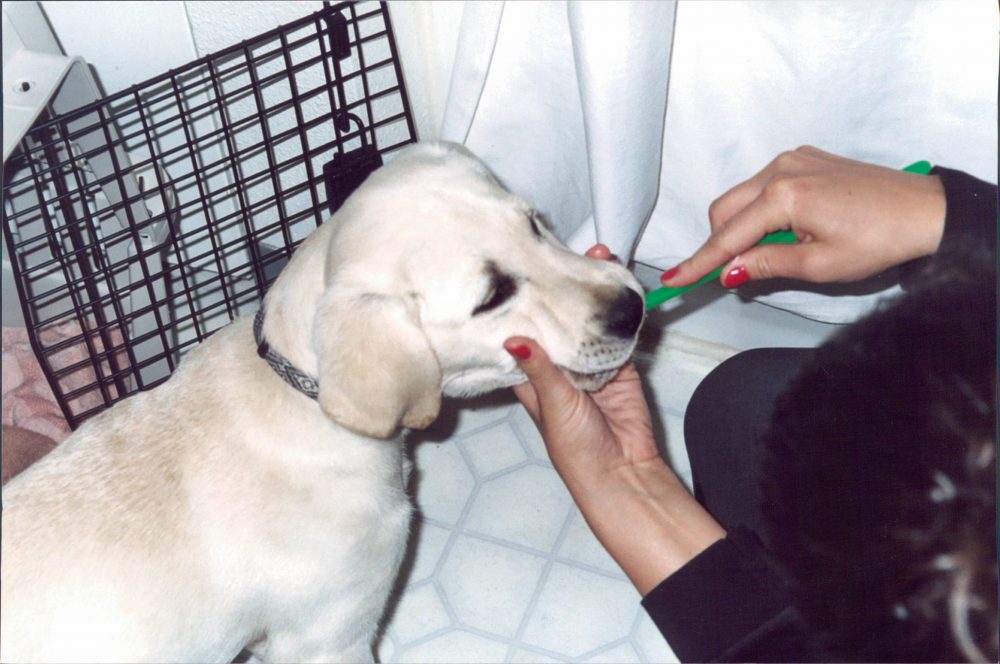 January 9th, 2017
Curling onto my side I wrap an arm around Baylor. Stroke his ear and tell him stories.
"Remember how much you loved going to the pool? You swam for hours, we could hardly get you of there."
"Or what about that time you snatched Grandpa's loaf of bread off the counter and ate it?"
"Or when we went in the canoe that first time and you leapt excitedly from side to side. I was sure we were going to tip over, but somehow we made it out."
Hugging him close, I feel his breath come in, shallow and weak. Trying to be strong for him, I hold back tears. Hum quietly and tighten my hold.
Night nearly giving way to day, I shift. Sit up and look down at my best friend knowingly. Leaning over I kiss Baylor's head, "I love you. Thank you for everything."
Resting a hand on his chest I feel him take one last breath. In and out. Followed by utter stillness.
Leaning down, I burry my face in his neck. Feel torn between relief that he was able to exit this world with so little suffering and devastation that he's gone. Giving into the pain, I weep uncontrollably from a place of loss I didn't know existed. My best friend is gone.
For 12 years Baylor and I did everything together. As a tiny puppy he would follow me from room to room, unable to relax unless we were snuggled up together. I never had to worry about him around the kids I nannied for, as he happily endured dress up play and story time for hours on end. He went on his first road trip at just 11 weeks and was irreversibly convinced he was the size of a chihuahua.
He wasn't perfect, and that's what I liked about him. He had just enough mischief to let you know he was his own person. Years of never getting into anything were intermixed with moments of gobbling down an entire carrot cake, shredding a wicker waste basket and methodically eating an entire rock garden.
He happily lived in cramped coed apartments, a little city house, an old VW van, a tiny home on wheels, a tent on the back of a motorcycle and a cabin in the woods. He was an adventure pup through and through, having visited every US state (excepting Hawaii) and most Canadian provinces, climbed Colorado 14ers, camped across the continent, paddled whitewater rivers and swam in more bodies of water than most people can imagine.
He taught me what it means to fully live every moment. To get lose-your-mind excited when it snows and run with uninhibited joy on the beach, even if you've been there a hundred times before. To wake up with a smile and go to bed tired from a day well lived. To turn strangers into friends and greet everyone you meet with optimistic enthusiasm.
Most of all he taught me what it means to be loyal and connected. To love someone with all your might and only want the best for them. To be willing to sacrifice and to give without martyrdom. To be generous and kind, patient and loving.
He got the most out of his 12 years of life – laughing, playing and loving until the last moments. His death came suddenly and surprisingly, and for that I'm grateful.
I've always said he was the best sidekick, but it's plain to see I was completely wrong. He was never the co-pilot. I was. Baylor, that sweet and lovable dog, took me on more adventures than I can recount. It turns out he was the one teaching the lessons, leading the way to a better life.
I don't know what comes next, but I do know I'm thankful. For the moments that spanned a decade, for the adventures big and small, for the friends made, the areas explored and memories treasured. I wouldn't be who I am today without Baylor the Dog.
More than just a pet, he was my friend. A loyal, loving companion in every way. A trusted confidant and willing adventure buddy. A most excellent pillow and downright hilarious explorer. An endlessly wise teacher and inspiring moto dog extraordinaire. My family, my friend, my fur baby, my bestie forever and always.
Thank you for everything Baylor. I love you.